100% made in Quebec, Canada

From thread to garment, MOOV Activewear is designed and produced with love in Montreal. Our exclusive made high-quality textile is created here for your comfort.
During years of research collaboration with local fabric specialists and design experts, we improved and perfected our product to make it the best workout legging possible. Through a large variety of sizes based on women's realistic fit and sizing, MOOV Activewear offers an unmatched experience when it comes to comfort, fit and support.
"As trainers and founders, we wanted to create a high performing garment for all body types that offered unparalleled fit and support, allowing women to find pleasure in working out without worrying about their love handles, muffin top or cellulite."

The MOOV SIZE FINDER® application, developed by the technology company Stefanka, makes shopping easier for consumers by addressing the problem of size inconsistency. Write in a few key body measurements and discover your perfect MOOV fit.
MOOV SIZE FINDER® correlates body measurements with products specifications. The algorithms behind the application are then able to produce product and size recommendations based on a shopper unique body shape. The correlation between the products offered and the resulting customer profile allows MOOV Activewear to take into account buying behaviours and adjust its product assortment optimally to better serve customers.
Click and ease your purchases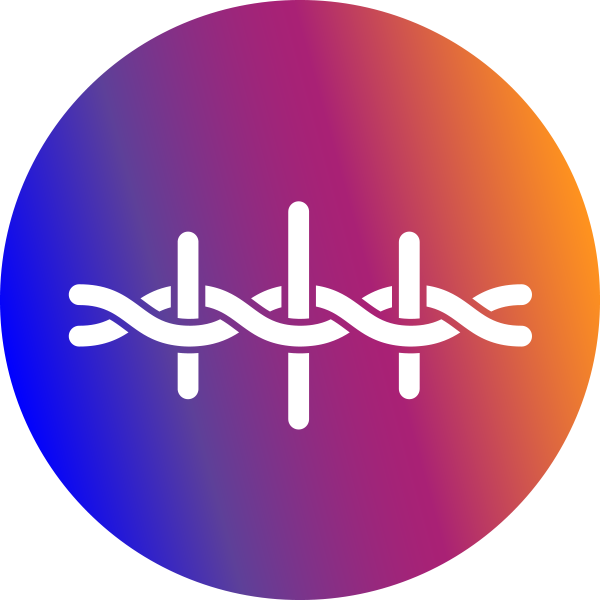 MOOVFLEX® The quest for excellence

First off, we developed an innovative textile material to ensure maximum stretch and breathability in garments. MOOVFLEX® is manufactured here in Montreal using an exclusive patented process.

Next, we studied and perfected legging design to meet the requirements of women of all ages and sizes. The garment's high waist and the absence of front stitching provide superior hold and support.
Then, we added an integrated, antibacterial gusset, essential for offering increased comfort and reducing the crotch profile.
Lastly, our search for trends led us to develop new models each season and to complete our range of top quality clothing for physical training.
At MOOV Activewear, the quest for excellence contributes to the joy of being active!
Rencontrez les fondatrices

Geneviève and Stéphanie Tremblay (the Tremblay sisters or MOOV sisters) have led successful careers in other industries before becoming entrepreneurs and experts in performing workout clothing. Accomplished and active women, they are also proud moms and qualified trainers.

Stéphanie worked for several years as an assistant producer at TVA. On her side, Geneviève, reached the soccer 1 st division of National Collegiate Athletic Association (NCAA) in the United States as player emeritus. Eventually, she decided to become oceanographer.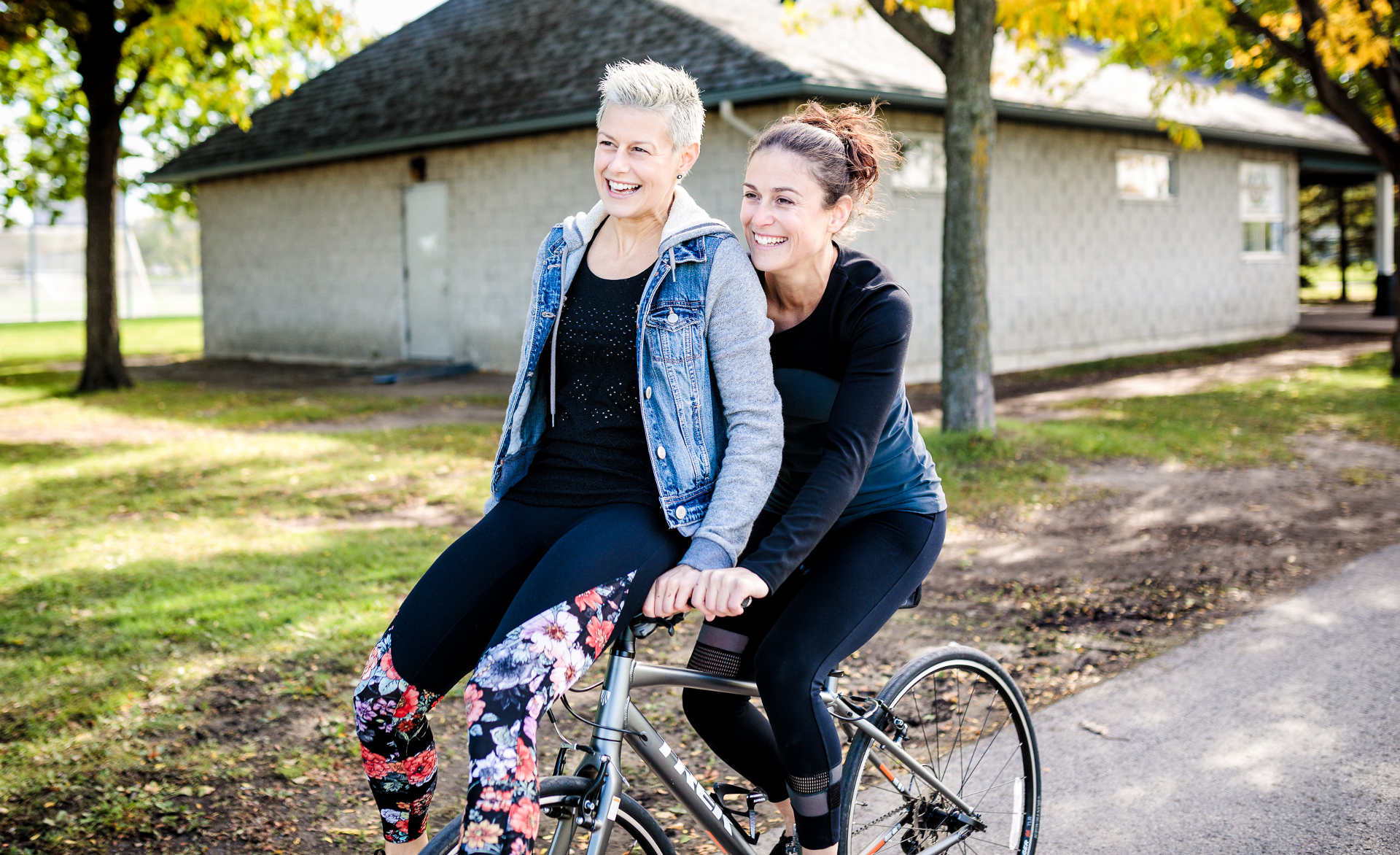 Thirsty for new challenges and fed up with the traditional work routine,both sisters decided to create Studio MOOV in 2013. The physical andfitness activity center located in Boisbriand was quickly gainingpopularity among local residents, and the idea of developing a workoutclothing line to meet the needs of their clientele was slowly making itsway into the minds of the young entrepreneurs. The project was broughtto life in 2015 with the launch of the MOOV Activewear clothing lineincluding the famous workout leggings, created by and for women.
Avec la communauté #moovsisters, nous encourageons la solidarité féminine et nourrissons la joie de nous épanouir toutes ensemble.
Envoyez-nous vos photos en action avec vos vêtements MOOV préférés à moovsisters@moovactivewear.com
"J'ai décidé de faire équipe avec mon corps et j'ai opté pour la course sans la montre. Avec mes leggings MOOV, je cours libre, sans complexe, sans stress et dans le plaisir!"
"J'adore les vêtements MOOV parce qu'ils sont de haute qualité, confortables et faits au Québec."
"Les leggings MOOV sont confortables et avantagent les courbes féminines! Je peux les porter à la fois pour mes entraînements à la course ou pour monter à cheval! Mon legging reste bien en place avec un excellent soutien."
"Cette marque est un coup de coeur, à la fois pour ses proprios et ses leggings. MOOV et moi on fait une équipe du tonnerre que ce soit en voyages, au yoga, en paddle board, à la course ou en compétition de Crossfit!"
"Se mettre en priorité apporte tellement de bénéfices et cela devient une incroyable dépendance positive! Une autre dépendance merveilleuse est les vêtements MOOV! THE legging qui tient tout en place! THE cami légère et confortable! Si ce n'est pas déjà fait, essayez-les!"